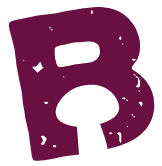 Mushrooms + Mince = The Blend
Mushrooms + Mince = The Blend is an initiative of the Australian Mushroom Growers Association, in collaboration with the American Mushroom Council. 
Our clever counterparts in the USA discovered the nutritional power of a mushroom + mince blend well over a decade ago and have since spearheaded the 'Blenditarian' movement successfully into schools, universities and colleges, large catering organisations and restaurants around the US. Their primary focus is on blended burgers, and rightfully so, with the average American eating 2.4 burgers a week
1
, that's around 
50-billion
burgers a year! By replacing some burger meat with mushrooms, The Blend provides a healthier way to serve their 'national dish', by adding nutritional value and lowering the fat and sodium content. Blended burgers are now readily available on burger chain menus, and brands of blended burger patties can be purchased from most supermarkets throughout the country. 
Here in Australia, we do things a little differently. We may not eat as many burgers as our American friends, but boy do we love our
spaghetti
,
meatloaf
and
rissoles
! Our multicultural menu is filled with delicious meaty dishes, with the average Aussie eating 25kg of beef a year, 30% which is minced
2
. But with flexitarianism on the rise, it is reported that one in three (32%) Aussies are now actively trying to reduce their meat intake
3
. As minced meat dishes are an 'easy everyday' meal to prepare, there is a great opportunity for Australian Mushrooms to provide simple and healthy meals that the family will love. The Blend offers great way for Australians to reach their flexitarian health goals, by a simple swap of ingredients, substituting a portion of mince for finely diced, fresh mushrooms. 
The Blend offers a meatier-flavoured meal, in a plant-forward and more nutritious way,
without sacrificing taste

!
We all know that mushrooms are a superfood as they have a unique blend of vitamins and minerals, however mushrooms also have a particular taste advantage when mixed with meat. Thanks to their natural umami flavour (which is the same flavour of meat), when mushrooms are added to minced meat dishes the 'meaty' flavour is proven to be enhanced4. This is a unique flavour advantage no other vegetable can claim! 
The blend is a simple cooking habit that we all should adopt.
I
magine the improvements to our public health and our environment if we all substituted some minced meat for mushrooms?
…so go on Australia! Slurp up your spaghetti, munch on your meatloaf and tackle your taco Tuesdays the healthier way, with The Blend. It's simple…
just make room for mushrooms!
REFERENCES
1. United States Department of Agriculture (USDA)
2. Meat and Livestock Australia. State of the Industry Report 2020. Access at: https://www.mla.com.au/globalassets/mla-corporate/prices–markets/documents/trends–analysis/soti-report/mla-state-of-industry-report-2020.pdf
3. Food Frontier. Meat the Alternative Food Frontier. Access at: https://www.foodfrontier.org/wp-content/uploads/dlm_uploads/2021/03/Meat-the-Alternative-update.pdf#gf_2 
4. Myrdal Miller, A., Mills, K., Wong, T., Drescher, G., Lee, S.M., Sirimuangmoon, C., Schaefer, S., Langstaff, S., Minor, B. and Guinard, J.-X. (2014), Flavor-Enhancing Properties of Mushrooms in Meat-Based Dishes in Which Sodium Has Been Reduced and Meat Has Been Partially Substituted with Mushrooms. 
Australian Mushroom Growers Association